"What are the five books that make up your personality?"
This was a question I had never pondered. I read all the time, but there is a difference between reading a book, loving a book, and have a book make up a part of who you are. Although
Wuthering Heights
is one of my favorite books, I don't look at it and think, "That right there? That's me." And there are other books that I aspire to be, like
Mao's Last Dancer
or
Living My Life.
But when prodded to name five books that I would recommend to someone seeking to understand the basics of Rebecca, these are the five that I came up with.
(Listed in alphabetical order)
1.
The Clockwork Universe
by Edward Dolnick
This one's for my logical side; the side of me that wants to understand everything. As a fangirl of both history and math, this book made me so excited about the world. Plus, Edward Dolnick has a great writing style that is casual while informative, and I've enjoyed all his books that I've read.
2.
The Disreputable History of Frankie Landau-Banks
by E Lockhart
My all-time favorite YA novel. I don't like most YA novels. But this one is fantastic. I recommend it to everybody. (Technically that's every book on this list, but this one is especially readable.) It's funny, it's thoughtful, it talks about subverting the patriarchy. I'm Rebecca Waite and I support all these messages. I relate to Frankie in both her struggles and her self-discovery.
3. The
Harry Potter
series by JK Rowling
Because Harry Potter is my life and I can't choose one. The characters, the magic, the everything. My mom once told me that I see the world through Harry Potter tinted glasses, and she's not wrong. These books defined my childhood and continue to be perfect. I'm in a constant state of rereading this series.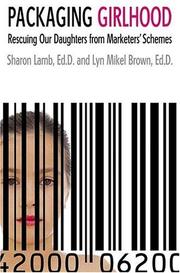 4. .
Packaging Girlhood
by Lyn Mikel Brown and Sharon Lamb
This is the book that really turned me into a raging feminist. This affected the way I look at media, marketing, and the mothering of my future children. If you're not angry, you're not paying attention.
5.
Things I Overheard While Talking to Myself
by Alan Alda
I've always loved Alan Alda, and both of his books are great. But this one especially has affected me. I read it as a nineteen year old who was between colleges and unsure what she was going to do with her life. (Possibly nothing has changed)
"The meaning of life is life." That resonated with me. And it helped put into words why I so love performing. I read this one about every year and it's always good.